Unless you want Inland Revenue (IR) audits and consequences, you know you are bound to do it. Without it, you never will be in control of your company's financial state. Besides, your decisions and assessments would be shots in the dark. Wondering what we are talking about? Business accounting, of course.
A sincere and consistent job of accounting will help you evaluate your business performance accurately, create a better budget, make precise future projections, and ensure statutory compliance. Now the question is, what is the best accounting software that you can trust to simplify the accounting process and always keep an eye on your business's financial health?
This post aims to answer that!
Xero Accounting Software – Providing Comprehensive Accounting Solution
Xero is a highly potent cloud-based accounting application that allows users to manage business finances from anywhere in the world with the integration of more than 1,000 apps. This software has skilfully streamlined the typical business accounting process by leveraging the power of modern technologies and a user-friendly interface. No matter what your accounting needs are – sales report or payroll, monthly expenses or purchase bills, Xero has the capacity to address them all.
As a Xero accountant in NZ or other countries, you can create records of suppliers, distributors, customers, employees, etc. Once the records are made, you can use them in making standard customisable transaction statements like purchase orders, invoices, quotes, etc.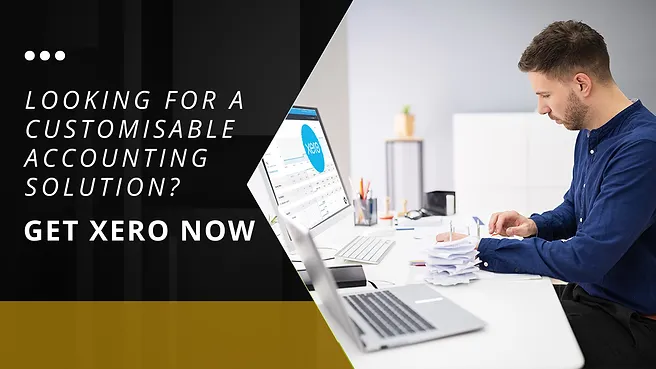 What Sets Xero Apart
There are many features that make Xero the best alternative in the accounting software niche. We will discuss the 4 of them below:
The exciting new features of the Xero platform! Since its inception, Xero developers have kept on adding exciting new features to the platform. Xero Analytics Plus is one of them that provides advanced short-term cash flow projections to the users for the next 7 days, one month, 60, as well as 90 days.
Xero provides a business snapshot dashboard to the users where you can see your company's profitability, expenses, etc.
You can even manage your fixed assets using Xero. No other accounting software in the market offers this feature.
It is a cost-efficient option than most of its competitors.
Final Verdict
Xero has incorporated several useful tools into its platform so that the users can reconcile their accounts, manage sales and purchase transactions, track the financial health of the company, and more. All of its subscription plans support unlimited users. It makes Xero subscription affordable and an excellent choice for small and medium businesses.
We hope that this post has come in handy in helping you make the best accounting software choice. Though Xero accounting software is affordable, you can even use it for FREE. Elite Accounting is currently offering a free Xero subscription for six months. Kindly note that this is a limited time offer with terms and conditions. Contact us now to learn more about this offer. Let us help you become a Xero accountant in NZ or other countries.