Life is never slow when you are in the medical profession. You are so busy taking care of others that you barely get time to sort out your own paperwork and to make sure that you are complying with your tax obligations.
At Elite Accounting we understand the important work medical professional do. That's the reason we have created specialized packages which take care of your accounting and tax requirements. Now you can really take that time off to relax rather than worrying about your taxes.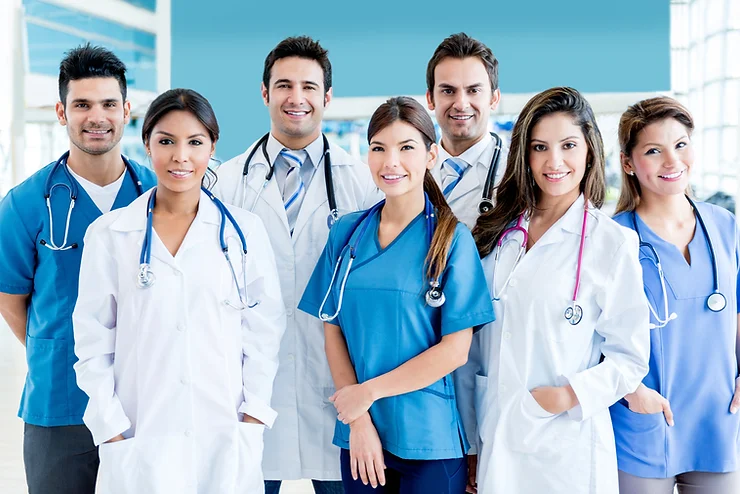 Accounting for our most important industry
General Practitioner (Accountants for General Practice) – Whether you run your own practice or are a contractor we can provide you expert advice and tax planning resources to better manage your tax obligations. For practices we can help you grow or run more efficiently.
Locums and GP's on a Salary – We can help Locums with their tax filing. Advise on operating structures depending on your individual circumstance. For GP's currently on a salary and wanting to start their own practice we can provide you with business planning services. If you are looking at contracting, we can look over contract proposals and compare salary vs contacting.
Dentist (Accountants for Dentists) – Running your own dental practice can be a challenge in it-self. Let us take care of the accounting side of things. We can also train your staff to correctly do bookkeeping and payroll for your practice or we can provide you with an end to end package that takes care of it all.
Physiotherapy, chiropractic and osteopathy – Your skills require years of training and now when you are ready to practice why waste your precious time on something you are not trained for. At Elite Accounting our Chartered Accountants will provide you the best service and make sure that your practice complies with all tax requirements.
Optometrist – Accountants for optometrists we have the foresight needed for effective financial planning and management of your practice. We can help you understand financial aspects of running your practice, to better manage it and make it sustainable.
Pharmacist – You might think accounting for pharmacies is similar to accounting for other small businesses. In some aspects you are right, however accounting for pharmacies and for pharmacist is very different in some aspects. Getting the balance right is as critical as prescribing the right tablets to a patient.
Midwife – Being a midwife while rewarding can be a hectic career. You schedule is always evolving, and you are on duty 24/7. This leaves little time to concentrate on your accounts and tax returns. Our accounting for midwives packages handle all your accounting and tax requirements. We do everything from bookkeeping, GST Returns, Payroll to Annual Accounts and financial forecasts.
Not sure if you want to be self-employed, an independent contractor or running your business under a company? We can help by providing you with structure advice and tax planning. We also focus on helping you achieve your goals whether that be growing your business or keeping it small and sustainable.
Accounting for medical practices – There is a whole lot involved in successfully running a medical practice then just providing the core services. You might be the best medical practitioner and really know your job, but still struggle with the finance side of things. Medical practices while providing an essential service are still businesses and they need to be run as such. Getting the correct advice and the right people can make all the difference.
We can provide a range of support for medical practices. For a small practice we generally take over all your accounting, payroll and bookkeeping giving you and your staff valuable time to do actual work. For larger practices with administration capacity we provide support to staff and make sure things are getting done properly. We ensure you have effective financial management in place and meet all reporting deadlines and filing requirements.
We support practice managers in recruitment and staff management. Depending on your practice we can also implement cloud accounting solutions and provide training for staff.